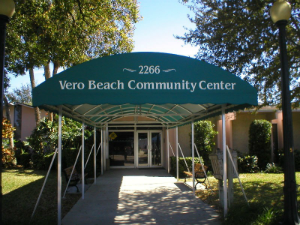 The 54thd annual Vero Beach Coin Show is being held January 20 – 21, 2018.
It is once again being held at the Vero Beach Community Center, 2266 14th Ave, Vero Beach, FL 32960.
For dealer information, please contact Scott Anderson via email at verocoinshow@gmail.com.
---
Picture: City of Vero Beach. Community Center. Image. 2016. http://www.covb.org/.